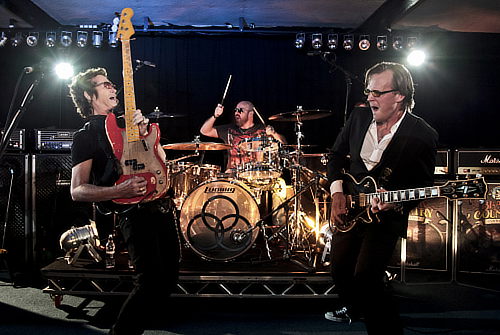 There is more Purple content in the latest issue of Polish Teraz Rock magazine, November 2010:
Page 38: a 2 page interview with Joe Satriani, dealing with his new album Black Swans and Wormhole Wizards as well as Chickenfoot and Deep Purple.
Page 46: a 2 page interview with Glenn Hughes, dealing with his project with Black Country Communion, Jeff Beck and Deep Purple Mark 3.
Page 48: a 2 page interview with Jon Lord. About his Concerto in Warsaw, Deep Purple and his solo albums Sarabande, To notice such things, as well as Come Taste the Band, Burn and Stormbringer.
All interviews are by Wieslaw Weiss.
Thanks to Joasia Ostrowiecka for the info.