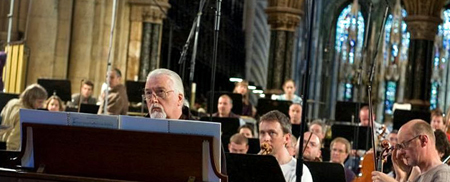 On Saturday Jon Lord and the Liverpool Philharmonics premiered his Durham Concerto at Durham Cathedral.
In a TV interview the day before the show, Lord called his latest venue 'One heck of a cathedral' and went on to expand on how he wrote the new Durham Concerto – and how Deep Purple became the loudest band in the world.
Find this, photos and comments to the success of Lord's new Concerto at Jon Lord's new official website, JonLord.org. Photo: John Attle.