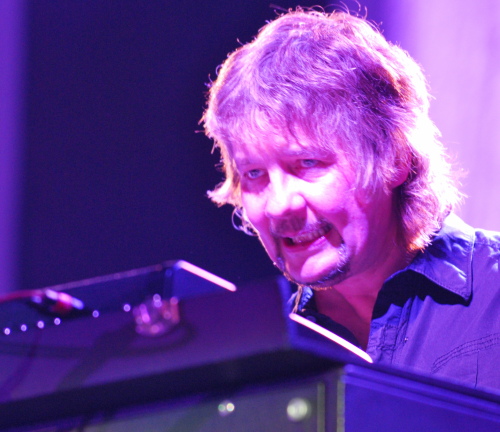 Don Airey recently gave an interview to Get Ready to Rock that covers a lot of his career, from the very first gig on a cruise ship to the recent (and now infamous) Oasis story.
What have been your highs and lows in the music industry?

Oh God! Well, the highs, they keep coming thick and fast with Deep Purple. We've just had an amazing thing happen to us, taking over from Oasis and getting away with it, at our age, very gratifying. When I first played with Purple with played a concert in a natural amphitheatre in Athens, against a backdrop of rock, 5000 people there, and a full moon. I'll never forget it. And the keyboard solo I played "Never On Sunday", they all went mad, it was wonderful.

Low points, I guess the gig after Randy Rhodes died, back out on the road, that was awful. There's been a lot of low points actually. Some gigs I've done and I've thought "How's it come to this?" But if you're a musician that's what happens, you just have to keep on going. Playing's better than not playing, that's the thing.
Got and read the whole thing, it's well worth your time.
Thanks to Daniel Bengtsson for the info.