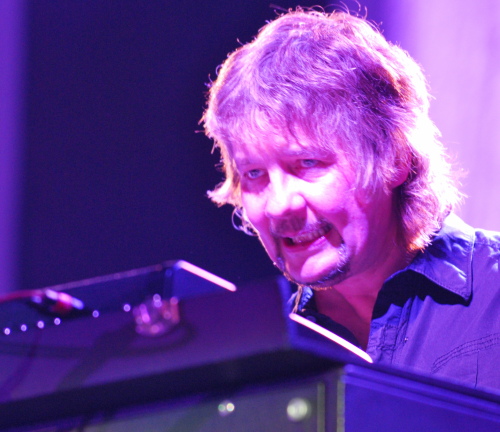 Rockpages.gr has published a recent interview they did with Don Airey. Quite an interesting reading it is, where Don touches upon many things past and present.
On the mood in the band regarding recording a new album:
Rockpages.gr: "Rapture Of The Deep" was released in 2005, Deep Purple are touring constantly, are there any news regarding a new album?

Don: I don't know… they don't say much. I talked to Roger about it, I am not sure what's happening… I am sure there will be another album. The trouble you see is the touring commitments. What's with the band, it's a touring band, that's how it exists. It's a big organization. Sometimes, there are thirty people on the road, so you can understand the financial pressure. I think that the band at the moment is more successful than it's ever been. Everything is going well, and it's a real powerhouse! I think it's back where it belongs, sounding like it should.
And a recent encounter with His Blackness:
I went to see Ritchie last year, me and my wife went up to Birmingham to see Blackmore's Night, and it was great! What a show! I think he's playing amazing! It's different… that's a very thing to do, which is change your act. I believe we caught him on a good night, we could have gone the night before, and it wouldn't have been so good. But, he did a two hour show, and my wife and I went backstage, and he gave us a wonderful welcome. It was great to see him. We talked for about half an hour, just about Rainbow, and we were talking about Purple. And I said "Ritchie I feel really strange", he asked why, and I said "well, we're talking about Purple, and I am in, and you are not! Isn't the world strange?", "very strange" he replied (laughs).
There's lots more where it came from.