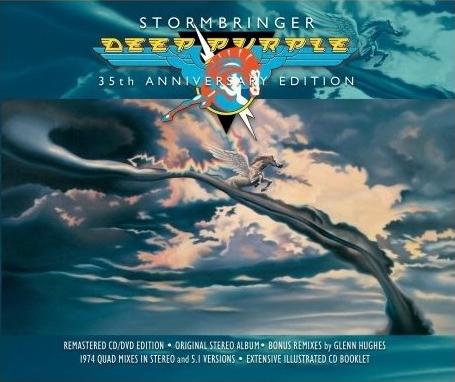 Who would have thought that a mere re-release of one of the more controversial albums in the Purple history could have chart potential?

Remastered 35th anniversary version of Stormbringer went on sale across Europe today, February 23. Usual disclaimers apply, but at the time of this writing (3 p.m. GMT / 16:00 CET) it is at the following chart positions in Amazon stores:
UK:
#52 in Music
#1 in Music > Rock > Classic Rock
#7 in Music > Vinyl > Vinyl Album
Germany:
#158 in Music
#38 in Music > Rock
This could, just could be an early indication of a possibility of entry in the official Top 40. To put things into proper perspective, last year, Whitesnake's latest, Good To Be Bad, was at #15 position in Amazon UK charts the day after release and that same week ended up at #7 in BBC Radio 1 Top Albums chart. And we're talking overall music charts, not single (sub)genre.
You can do your part of putting Stormbringer in the charts here.
Thanks to George for the alert.