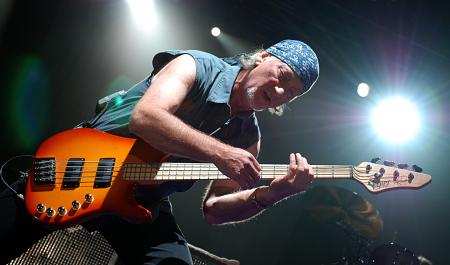 Roger Glover has posted this year's round-up on his website:
Of all the tours we completed this year, the reception we received in France was exceptional. In Paris, Gérard, our promoter, presented each of us with a "Gold Ticket" – a great looking plaque commemorating our box office achievement – we sold more tickets than any other band this year. I sincerely thank him and his staff. I've never seen anything like it before but it seems symptomatic of the way the business, at least our business, has changed. Live music rules!
Read the rest of December Words on rogerglover.com.
Thanks to Andrey Gusenkov for the info.