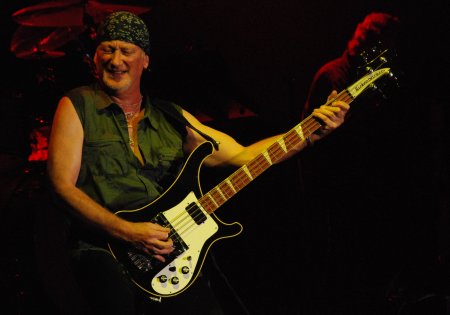 Check out an excellent interview with Roger Glover published on Jambase.com:
Face-to-face backstage, Glover was a casually dressed, quiet, very articulate gent with reading glasses hanging from a chain around his neck. It's a far cry from the perpetually erect persona he thrusts at us onstage, the one with a bandana clinging tight to his head while he sweats and ripples with palpable power. Like many great artists, Glover is a bundle of grand contradictions that ultimately fuel the depth and feeling in music that's stretched across generations and the entire planet.
Read the interview here.
Thanks to Mike Garrett for the info.