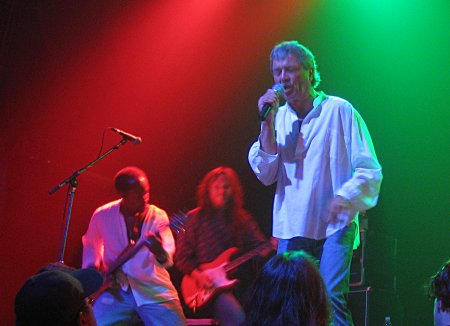 This has been posted on Caramba!:
It has come to our attention that some of the copies of the Tour Edition of "Gillan's Inn" have been manufactured with the wrong CD in the package.

Ian's record label has looked into the situation and discovered that there was a problem in the production process – basically an early version of the master tape was sent to one of the manufacturing plants by mistake. This has been corrected but not all of the albums have the problem. If your copy has only 16 tracks on the CD with "Can I Get A Witness" as the last song instead of two live songs then you have one of those that were made in error.

We apologise if that's the case.

Ian's label will correct the problem. All you have to do is send an email to info@essential-music.com — give your name address and the UPC code of the disc you have (the number above the bar code) and immergent (Gillan's Inn record company) will send you the correct CD. To make up for the inconvenience, you may keep the original disc in addition to the new one. The original disc is now a collector's item as there are no legitimate "Gillan's Inn" CDs that contain "Can I Get A Witness" – just yours!!!
Thanks to Steve Campbell for the info.