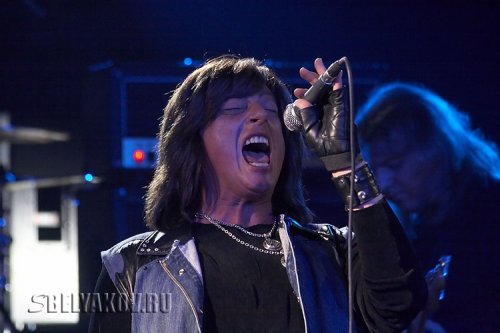 Photo: S. Belyakov, www.sbelyakov.ru.
Joe Lynn Turner's upcoming solo album Second Hand Life will be featured this Saturday, March 31 on Argentina radio programme Malicia Pais De Las Maravillas. You can listen to it over the Internet at http://www.lt24online.com.ar/lt24fm.m3u. The show airs at 1pm Buenos Aires time, use world clock converter to convert to your local time or email Gustavo Solinas from the Joe Lynn Turner Argentina Fan Site for further questions.
Gustavo also asks that you email the show at maliciapais@hotmail.com with your location in the world (if you listen to the show, I presume), for example:
To: maliciapais@hotmail.com
From: mario@italy.it
Hi, I am Mario from Italy.

This will help to support his website.
Thanks to Mike Garrett for the info.