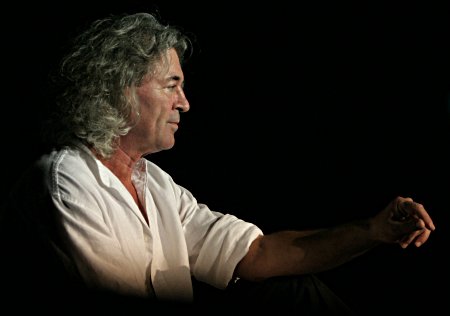 Craig Hooper from Coolhead productions has an update on the "Ian Gillan – 40 Years in Rock" DVD. Here are the most interesting bits.
on the release dates:
The DVD should be out in either March or April (prob. March in Europe and April in the UK, due to promo commitments). TV sales are being handled by an agent and it seems we have SKY 1 interested in the UK and 9 other broadcasters around the world.
on the content of the double DVD set:
As for content… you have the main doc which runs at 2h28m (as a filmmaker I would have usually said this is too long but we tested it out on non-DP fans who said it held their interest throughout), and you have the bits we couldn't fit into the main doc. On disc 2 there's the Tour documentary, filmed in Russia and the UK, featuring concert footage (12 tracks I think – I can't remember now) and backstage antics; At Home with the Gillan's (a very short piece on the Gillan family); a piece called Drinkin', Smokin' and Messin' Around with Wimmin', which is made up of a few tales of alcohol-driven carousing; and GillanCam, a very funny 29m film distilled from many many hours of recordings from IG's own camera.
Thanks to Daniel Bengtsson and Coolhead Productions for the info.
Update: according to Amazon UK, release date will be April 2 and the title of the DVD is "Ian Gillan – Journey in Rock". You can preorder through our Amazon Shop.