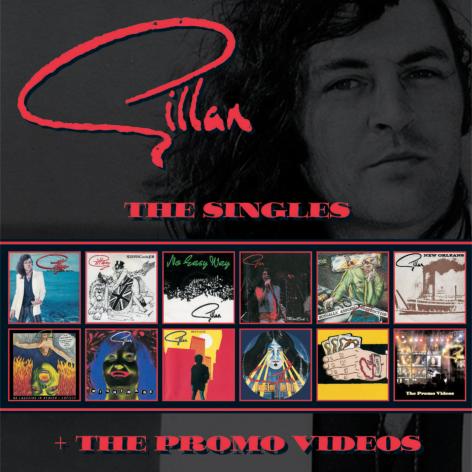 Caramba reports that eleven Gillan singles will be reissued on Demon / Edsel. This follows the earlier reissue of his solo albums on the same label.
The singles will be issued in CD-sized replicas of their original sleeves. The box will also include bonus DVD with seven promo videos. Ian himself contributed to the liner notes.
Update (Sep 24): Release date is October 22, 2007 (may vary in different regions).
Full details on www.gillan.com.
Thanks to Steve Campbell of Caramba! for the info and to Helge Mayschak for release date.