Joe Lynn Turner' s new album Belly of the Beast is coming out on October 28, 2022, via Mascot.
The promo pictures for the release feature JLT au naturel, finally owning up to how he is:
This chapter saw him make a crucial personal decision too. Diagnosed with alopecia at three-years-old, he began to wear a wig at 14-years-old, dealing with "emotional and psychological damage from cruel bullying in school." So, he wore the hairpiece throughout his career until finally deciding to go without it. "In a way, it's a blessing and a curse," he admits. "I have nothing to prove, and I can wear a wig — or not. I am free to do what I want. I'm a grown man, and I'm getting to be an older man. Many men in this business eventually come to the decision to continue to 'wear hair' or shave their head which is very fashionable today. Either way, it takes a lot of personal courage. Assholes in high school trying to kick me around made me stronger and gave me the necessary motivation and strength to rise above the rest. Anger and pain are a great tool. If applied correctly, it could develop you to become the best version of yourself. Instead of running away, I was 'hiding in plain sight.'"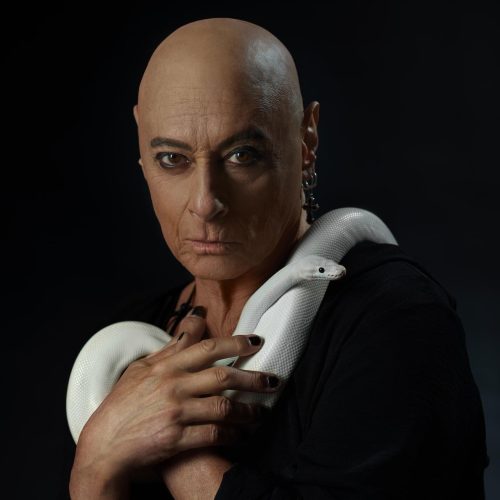 A lyric video for the title track has been posted to promote the album:
Thanks to Uwe Hornung and Blabbermouth for the info.