Ritchie Blackmore had his own 'Mr.Grover, Mr.Gillian' moment yesterday when a German newspaper decided to publish a birthday note for somebody famous. So they've probably consulted a celebrity gossip calendar and pulled up a stock photo of a guitar player from Deep Purple to accompany the blurb that came down the wire.

This was the result: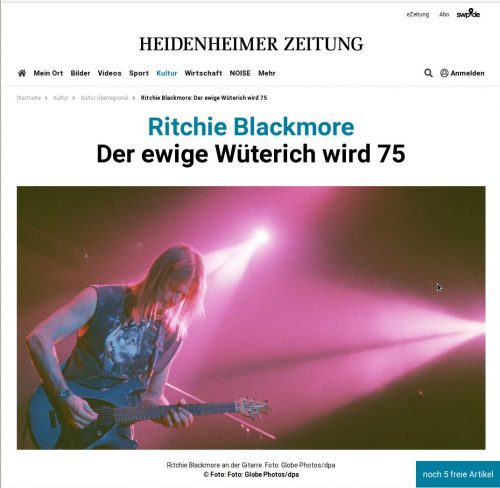 We at The Highway Star belatedly extend our best wishes to Ritchie on the occasion of his 75th birthday.