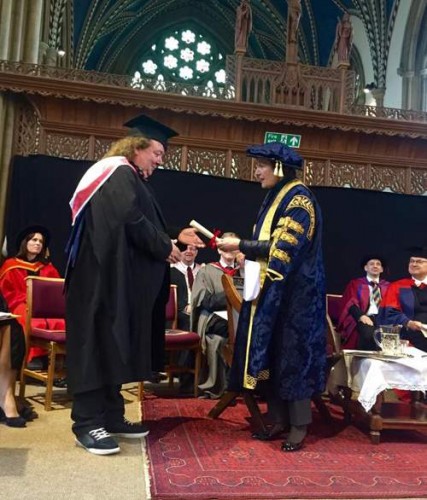 Bernie Marsden has been awarded a honorary Master of Arts degree by his home town University of Buckingham. The presentation speech delivered by Professor John Clarke lists Bernie's numerous achievements, from scoring a #1 US hit with Here I Go Again, to his recent charity work.
We all at The Highway Star would like to extend our warmest congratulations.
Thanks to Yvonne for the info.