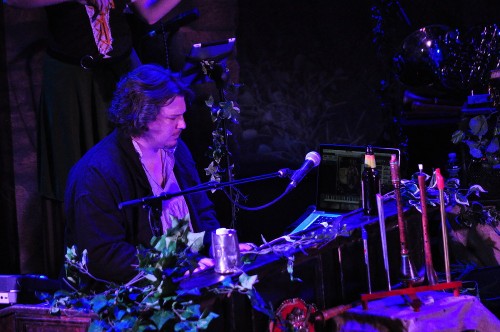 David Baranowski, a.k.a. Bard David, keyboard player for Blackmores's Night for some 11 years, was interviewed by his local Connecticut e-paper. This provides a rare glimpse of the band's inner workings from a perspective slightly different from the titular couple.
Q: How did you end up playing with Blackmore?

A: There was a guy that was touring with them as a violinist that I went to college with and the keyboard player before me left for some reason or another, and they usually replace the members by word of mouth. So this guy suggested me, which was surprising because I didn't really know him that well. I went down and did three auditions and then that was it, we went on tour.

Q: How do you mix the different lifestyles of church organist and rock 'n' roll musician?

A: Very carefully. As rock tours go, it fits into my schedule pretty well because it's mostly summertime, which is really a down season for church.
Read more at newstimes.com.