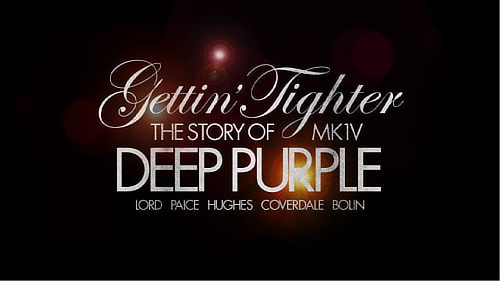 I had a chance to preview Gettin' Tighter: The Story of Mk.IV Deep Purple (a.k.a. Phoenix Rising documentary). Here are my first impressions.

First of all, it is a misnomer to call it a Mark 4 documentary. It starts with the demise of Mark 2 and we don't get into Mark 4 territory until half way through the film. Which will be good for casual fans as it provides enough background to Jon Lord's opinion expressed in the documentary that the 1976 collapse of Deep Purple was a logical conclusion to a series of events that started with the departure of Gillan and Glover in 1973.
The documentary is created around two extensive interviews with Jon Lord and Glenn Hughes, who both narrate the story. For the die hard fans there are few revelations, although I have found interesting tidbits here and there that I didn't know before and they were enough to keep my attention. For example, one such tidbit was Jon Lord admitting that he refused to play in Indonesia as recently as late 1990s due to the memories of the infamous 1975 visit still being too painful.
Historic footage was restored and remastered to the best of abilities allowed by current technology. For this the the video team deserves utmost kudos. I imagine that the material they had to work with was rarely of pristine quality.
Phoenix Rising is due to be released on May 20.
Order it from a store near you
despite what the vendor might say, there is no DVD-Audio package, see formats details: