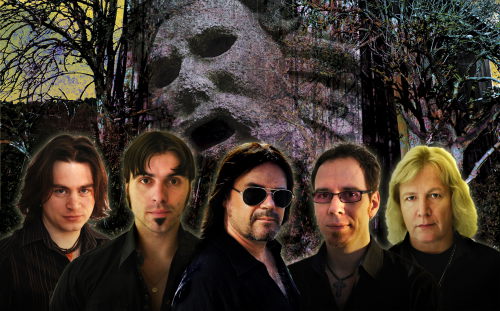 German band Demon's Eye, better known as a Purple tribute act who have performed with many members of the family, is putting out an album of their original (albeit heavily influenced) material aptly called The Stranger Within. Why aptly? Well, Doogie White is singing and from the snippets I've heard it sounds like a followup to Stranger in Us All. And I mean this as a compliment.

You might want to switch the video to fullscreen if the subtitles are difficult to read.
If you like what you hear, the album can be preordered from the band's webstite. Release date is set to March 18, after which Demon's Eye featuring Doogie White will embark on a short promotional tour:
Apr 7: BE-3600, Genk, Belgium
Apr 8: Dortmund, Germany
Apr 9: Siegen, Germany
Apr 14: Bonn, Germany
Apr 15: Solingen, Germany
Apr 16: Torgau, Germany
Thanks to Daniel Bengtsson for the info.