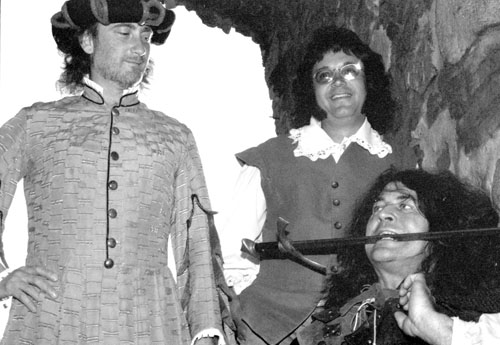 There was a time before Ritchie went from being evil to mediæval. The time was 1988 and the place was Frankenstein Castle in Germany where Deep Purple were having Nobody's Perfect release party.
Read the contemporary report with more (bordering on hilarious) pictures at the Stars and Stripes archive.
P.S. I think it was at that party Ritchie first met a German folk band called Des Geyers Schwarzer Haufen and the seeds of what he is doing today might have been sown.