Black Country Communion has been resurrected. Glenn Hughes, Joe Bonamassa, Derek Sherinian, and Jason Bonham are working on their fifth album right now, at the Sunset Studios in Los Angeles.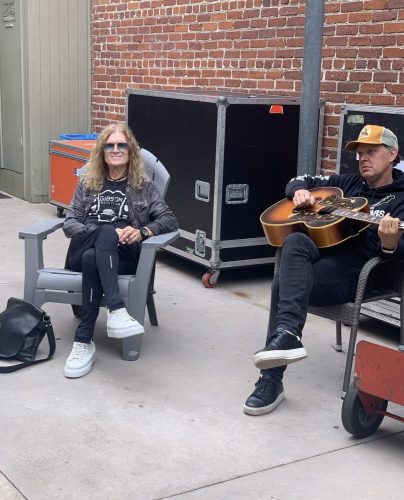 The band is pencilled in for the Keeping The Blues Alive At Sea cruise next spring. The cruise would be sailing from the Port of Miami to Cozumel, Mexico, March 18-23, 2024. Black Country Communion played their last to date show on the same cruise in 2018.
Update (June 4): in somewhat related news, The Dead Daisies have announced a few days ago singer John Corabi returning to the fold, with bassist Michael Devin joining the band as well. This officially ends Glenn's affiliation with the project.
Thanks to Blabbermouth for the info, and to Uwe Hornung for the reminder regarding The Daisies.