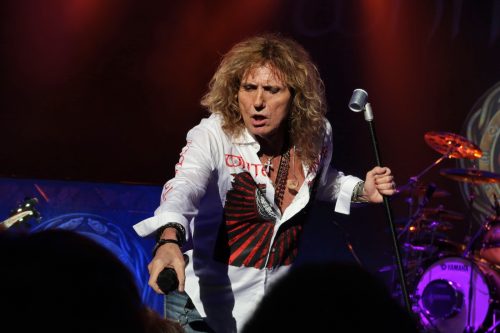 David Coverdale has sold rights to his back catalogue to a company called Round Hill Music Royalty Fund Limited.
This deal includes:
recordings from Coverdale's career as a solo artist and as the frontman of Whitesnake;
master royalty participation from recordings during his tenure in Deep Purple;
music publishing assets and long-term administration rights for his neighbouring rights income.
Other interesting tidbits from the press release:
The catalogue has diversified revenue exposures including, on the master side, streaming, comprising 23% of revenue mix, with the balance being comprised of 17% physical, 4% download and 6% sync. Revenue from the music publishing assets comprises 39% of revenue while neighbouring rights royalties comprise 11%. In terms of geographical exposure, 47% of the revenue is from the US, while the balance is from other countries.
The top songs ranked by revenue are: "Here I Go Again", "Crying In The Rain", "Fool For Your Loving", "Is This Love", "Still Of The Night", "Slow An' Easy", "Burn" and "Stormbringer".

All figures above are based on the catalogue' s royalty statements in the calendar years 2018-2020.
The sale price has not been disclosed, but recent similar acquisitions of David Bowie's and Bruce Springsteen's catalogues brought in $250 million and $500 million respectively. The current wave of catalogue purchases (which also includes Bob Dylan, Stevie Nicks and Neil Young, among others) can be explained, on the one hand, by the loss of income from live performances due to the pandemic restrictions, and on the other, by pending changes in the US taxation.
Thanks to BraveWords for the info and to CBC for additional background.