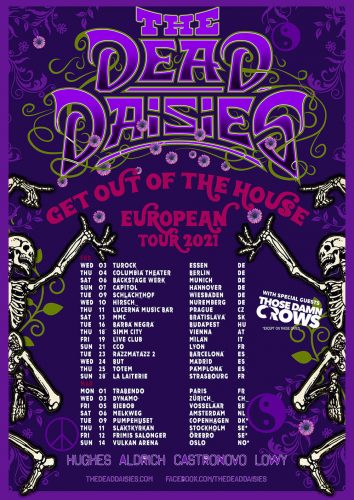 The Dead Daisies have announced their 2021 headlining tour of Europe. It is billed as Get Out Of The House Tour and scheduled for February/March next year. Many of the dates are the ones that have been moved from summer 2020 (the club dates, where Daisies were supposed to be headlining). Some more dates have been added. Support on all gigs except Scandinavian ones will be Those Damn Crows. There will be another European tour in the summer, with rescheduled dates from the Judas Priest and Foreigner tours, where Daisies do the support slots. Press blurb hints of more dates to come, in the US, Canada, Australia and South America.
Full details in our calendar.
Thanks to BraveWords for the info.