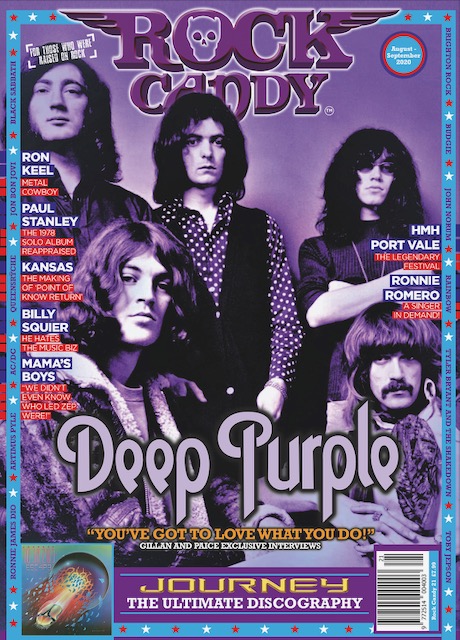 Rock Candy magazine has Deep Purple as their cover story of issue 21 (August/September 2020). Inside is a feature promoting Whoosh that includes interviews with both Ian and Ian. Check out the opening spread (pdf).
Couple of quotes from Gillan:
The early days were fabulous. Everything was new and wonderful and shocking. Things got bigger and bigger and bigger, so we became very confident. But as young men, we were also wealthy. We had more money than we could ever imagine. In those circumstances, you can end up becoming surrounded by sycophants who tell you you can't do a thing wrong. At that age I thought I knew everything. How wrong I was.
We never try to second-guess what the public wants, or what the business might desire from us in terms of the records we make. What we do is what pleases us, and we cross our fingers and put our hands together in prayer that the public will like it.
The issue of the magazine can be ordered directly from the publisher.
Thanks to BraveWords for the heads up and the quotes.