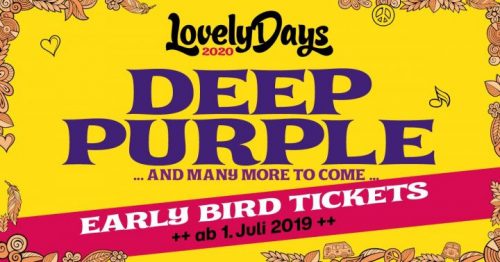 Deep Purple have been announced to play a couple of festivals in Austria, in July 2020. Yep, that's a full year from now. "Early bird" tickets are available for Clam Rock on July 3, 2020, and Lovely Days Festival on July 4.
Mind you, both appearances are yet to be confirmed by the band's management.
In other touring-related news, a band called Joyous Wolf will be supporting Purple for the whole US tour in September/October 2019.
Hmm, is it just me or does their logo use the same typeface as appears on the cover of Shades of?
Thanks to Reinhard Lackner and Lutz Reinert for the info.