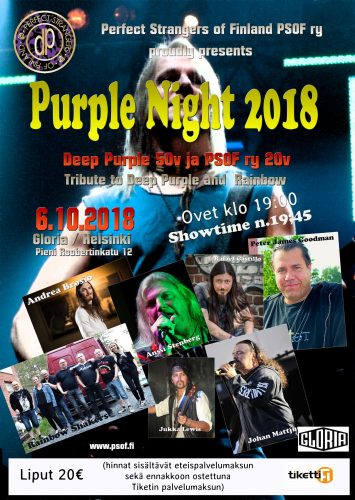 Perfect Strangers of Finland will hold their Purple Night 2018 convention on Saturday, October 6, at the Kulttuuriareena Gloria in Helsinki. This year event celebrates both the 50th anniversary of the band and the 20th anniversary of PSOF. The list of performers will include Jukka Lewis, Rafael Castillo, Andrea Brosio, Peter James Goodman, Anssi Stenberg and Johan Mattjus on vocals, supported by the house band; as well as a cover band Rainbow Shakers from Oulu (they performed with JLT at Lankafest in 2016).
What: Purple Night 2018;
When: Saturday, October 6, 2018, 19:00-03:00; showtime approx. 19:45;
Where: Gloria, Pieni Roobertinkatu 12, 00120 Helsinki, Finland;
Tickets: €20 @ tikketi.fi;
More info: in English, På svenska, Suomeksi, facebook event.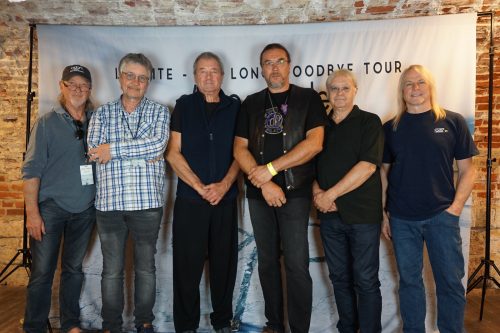 Thanks to Jari Kaikkonen (that's him in the picture above, posing with some blokes from down at the pub).