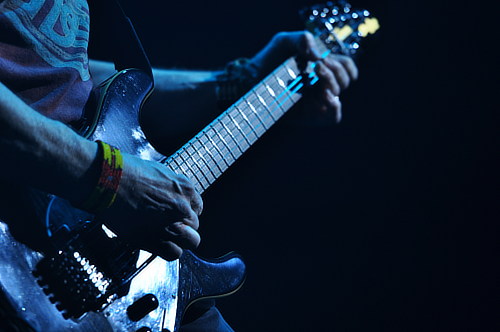 On the day of Deep Purple show in Kiev, an interview with Steve Morse appeared in the Ukranian The Koz Times. It said, among other things,
— All stated that this farewell tour of Deep Purple. And you yourself have also decided that after the tour you leave the scene?

For me personally, it's a farewell tour. As for the other guys, then I think they will still be playing. Perhaps, in other groups, special projects or as invited guests. I also plan to stay in music but not so actively as now. But you do realize that when the music for so many years is the most important place in your life, impossible in one day to abandon it. In General, I know that the guys are not going to retire. They would rather die on stage than in bed (laughs).
Which understandably caused quite a stir on 'em interwebs. However, bear in mind that said interview appears in reverse machine translation into English. Anyone familiar with reverse translations and machine translations can attest that the result can bear little resemblance to what was actually said.
More to the point, the above quote not correspond with what Steve was saying backstage earlier this month.
Thanks to Vladimir Dribuschak and Yvonne for the heads up.