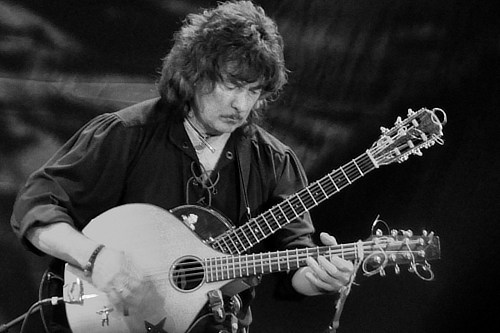 Obligatory disclaimers:
1. The quote below is in reverse translation from Polish. No translation is 100% accurate. Double translation…
2. The interviewee has a quite a track record of trolling performing practical jokes.
Given both points, take the following with a generous pinch of salt and don't get too too excited just yet.
Ritchie Blackmore was interviewed for the Polish magazine Teraz Rock, and this passage was quoted by promoters of Blackmore's Nigh show in Poland at the end of August:
You know, I have been in contact with Ian Gillan for some time now and we agreed that maybe at some point I will play two or three concerts with Deep Purple to bring joy to the fans to recall memories. I would not want to promise anything, because we're all pretty lazy and so far we have failed to establish anything concrete. I have the impression that they are currently quite busy, and I'm happy doing what I'm doing. I would be happy, however, to play two, three concerts with Deep Purple. For the fans, for nostalgic reasons.
The real news here is not that Blackmore would be open to a one-off (he has said that much before), but that he is in contact with Gillan.
Thanks to Kostya (www.deep-purple.ru forums) and Metal Mind Productions for the info.