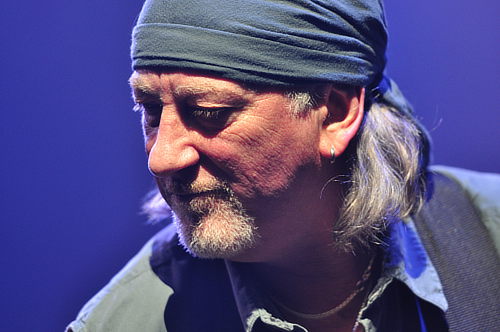 Roger Glover spoke to the Arizona Republic to promote the upcoming tour. After telling the now familiar story of making the last album, an interesting questing popped up:
Q: You and Ian made your first appearance on 1970's "Deep Purple in Rock." Were you a fan going into that?

A: Ian and I differ on that. I had never heard of the band. He says he had, but I'm not sure how true that is. Deep Purple meant nothing in England. In 1968, when "Hush" was a big hit in the States, nothing happened in England. I got turned on to the band just before I joined by the Sweet. Remember the Sweet? Brian Connelly and I were friends. And he said, "Listen to this band, Deep Purple." I said, "Oh, I never heard of them." He said, "They dye their hair black." But the first real impression I got of the band was my audition, which was recording a single. And I was blown away by their musicianship, especially … well, all of them.
Read more in the Arizona Republic.
Thanks to Andrey Gusenkov (deep-purple.ru) for the info.