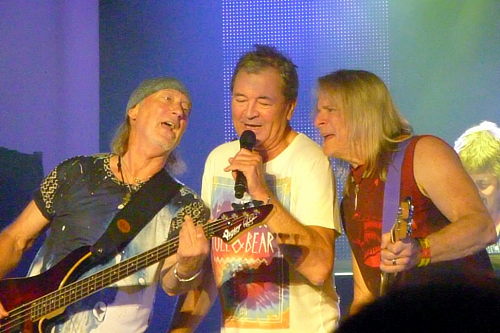 Classic Rock has a positively glowing review of the October 17 gig at the Roundhouse in London:
It starts with the swelling grandeur of classic intro Mars, The Bringer Of War, and ends with the sweltering majesty of Black Night. This is Deep Purple in 2013, showing that they transcend age, era and trend. They balance five songs from excellent new album Now What?! with one or two other moments from more recent releases and the welter of classics such as Space Truckin' and Lazy. And the 100-minute set proves just how comfortable the five men onstage are in performing with one another.
Read more in Classic Rock.
Perhaps it would be a good time to remind our readers that we have our own review submission form that haven't seen much action lately despite the new tour and revamped setlist.
Thanks to Andrey Gusenkov for the heads up and to Andy Worthington for the photo.