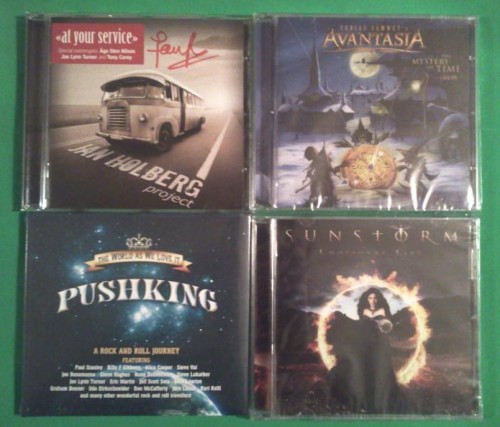 Gustavo Solinas of the Joe Lynn Turner fan club is running a contest with 4 CDs as prizes:
The Jan Holberg Project At your service (autographed by Jan Holberg)
Avantasia The mystery of time (special edition with two bonus tracks)
Pushking The world as we love it — featuring JLT, Glenn Hughes, Graham Bonnet, Paul Stanley, Alice Cooper, Jeff Scott Soto, Jorn Lande, and others.
Sunstorm Emotional Fire
To enter the contest, you must answer one question, and you must post your answer either to Amigos de Joe Lynn Turner on Facebook or JLT Yahoo group.
And the question is:
JLT solo album "Second Hand Life" contains a song co-written by Joe Lynn Turner, Ritchie Blackmore¸ Jim Peterik and Roger Glover. What is the name of the song?
The contest closes on July 31, 2013.
Thanks to Gustavo Solinas for the info.