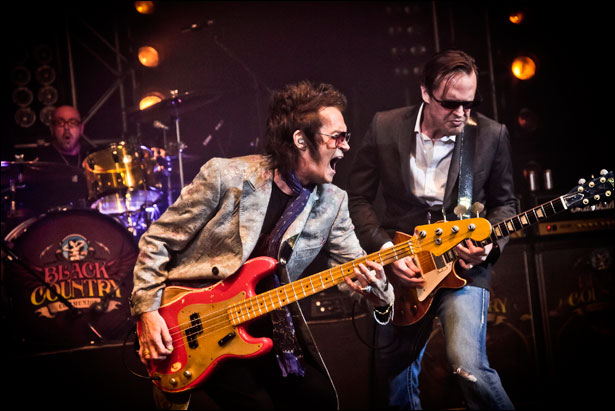 In a new interview with The Nervous Breakdown Glenn Hughes tals about his book, how come he ended up wearing goat pants, does a bit of name dropping, and answers an either/or quiz:
Blackfoot or Molly Hatchet?
Ah, Blackfoot, yeah! No knock on Hatchet, they're great, but Blackfoot.

Kool & the Gang or The Bar-Kays?
Ooh, I love them both. Kool and the Gang were a little more pop but Bar-Kays, they had that groove, man.

Ozzy or Dio era Sabbath?
Well, one was my dearest friend and the other I've known all my life. Dio was just such a good mate. It's like Eddie Trunk said — both were valid. Both deserve to be Sabbath.

Absolutely. Bootsy or Lemmy?
Bootsy! Lemmy's my good mate. As a human, Lemmy. On bass, Bootsy is the man.

Led Zeppelin IV or Stevie Wonder's Songs in the Key of Life?
Songs in the Key for the music. When that came out I was hanging with Stevie and he was a mentor to me in many ways. Zep IV for the memories. Bonham must've played that for me a hundred times before it was released and I've got some great memories from that. So one for the music, the other for the memories.
Read more at The Nervous Breakdown.
Thanks to Blabbermouth for the info.