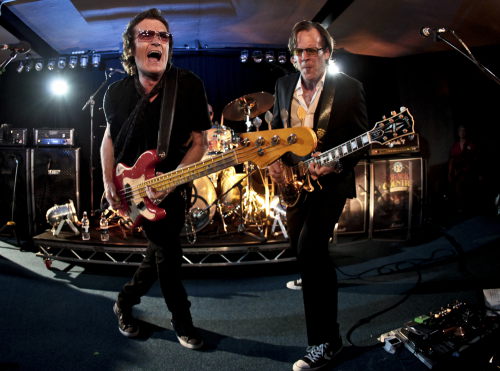 Brave Words & Bloody Knuckles has an extensive interview with Glenn Hughes:
The difference between this and the last one is that there was more time to write. It's heavier than the first one. It's darker than the first one. It's the same blueprint and components as the first one, but just a bigger brother.
I'm writing so much for BCC. I'm writing all the time. Obviously, we're going to make a third record next year, so all I'm concerned about is getting the right amount of decent music… hard working rock 'n roll songs for our band.
No, you won't see BCC doing any '80s package tour or anything like that. It's not going to happen and the reason why we've done album '2' is because we want to have twenty-four songs to draw from when we play live. We want to have a two-hour show of nothing but BCC songs.
BraveWords.com: Is the book coming out this year?

Hughes: As you know, the luxury edition with all the bells and whistles – the music, embossed in gold and what have you is coming out in May. There will also be paperback and hardback editions coming at the end of the year…
We're also recording a live DVD in Germany in July (which will be coming out at Christmas). That's an exclusive for you. Nobody knows about that, so there are going to be a lot of things happening for BCC.