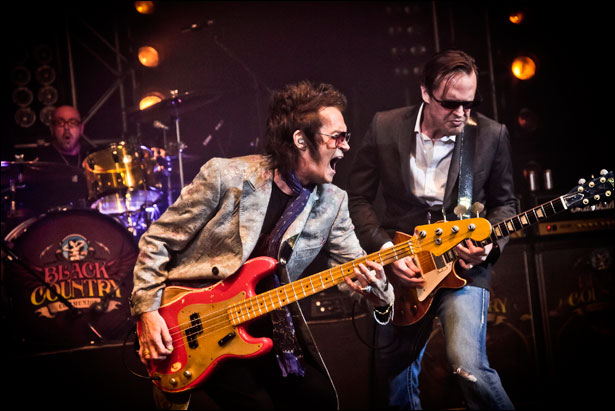 Black Country's Communion Live Over Europe will be shown on US cable channel Palladia HD on October 22 at 9 pm and repeated on October 23, 12:00 am and 4:00 pm, October 26, 4:00 pm, and October 27, 11:00 pm (time zone not specified).
In the UK, it will premiere for one night only on November 1 at 7:30 pm in selected Vue Cinemas.
In related news, Glenn Hughes was featured in the Shockwaves / Hardradio podcast episode #54. You can listen to the podcast here.
Thanks to glennhughes.com and Tracy Heyder for the info.