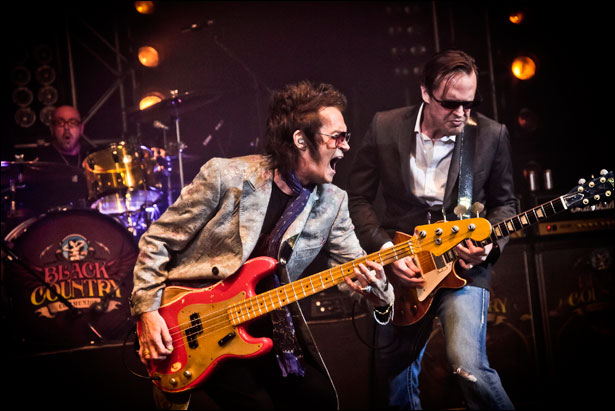 Glenn Hughes will do two solo tours of the UK in the upcoming months. In November he will appear on a 5-date stint tied up to the paperback release of his autobiography (due on November 1 in North America and November 11 in the UK). These shows are billed as acoustical and including "excerpts from his life story".
He will return to the UK in May 2012 for 3 solo performances, supported by Fish. Tickets for those went on sale last Friday.
Full details in our calendar.