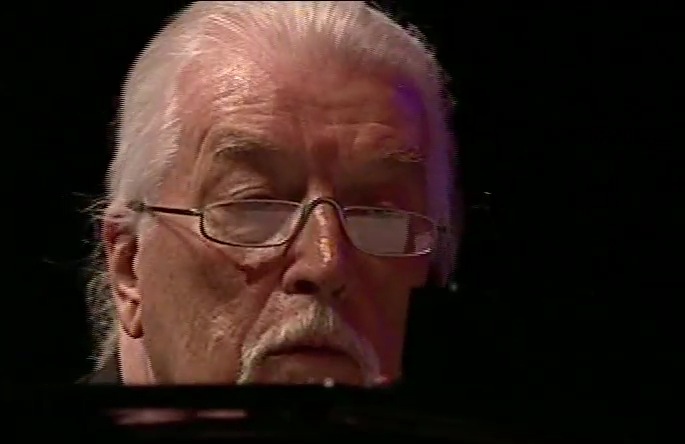 As we've reported previously, this past Friday, July 15, Jon Lord was awarded a honorary Doctor of Music degree by his home town's University of Leicester. Local press covers the event; Leicester Mercury writes:
Archbishop Desmond Tutu was in Leicester on Friday. You may have heard about it, seeing as news of his honorary degree from the University of Leicester seemed to be plastered everywhere.

Slipping under the media radar, happy to play a low-key second fiddle to the man from South Africa, was Jon Lord; Leicester-born keyboard maestro in Deep Purple and Whitesnake, bona-fide rock 'n' roll star and, pleasingly, an allround decent, stand-up chap. Tutu may have stolen the next day's headlines, with his smiley charm and theological bonhomie – "he was nice, but he smelled of churches," said one onlooker – but the real story here was Lord and the homecoming of a musical hero, now the proud holder of an honorary Doctorate in Music from the University of his home town. "It means," says Lord, old eyes lighting up with infectious enthusiasm, "that even though I am clearly not, I can call myself a doctor. Imagine that."
Read more in Leicester Mercury
This is Lecestershire:
A rock legend has spoken of his delight at being made an honourary doctor of music by the University of Leicester.

Former Deep Purple and Whitesnake keyboard player Jon Lord, 70, had the doctorate conferred upon him in a ceremony at De Montfort Hall yesterday.

Jon, who played Hammond organ on iconic tracks such as Smoke on the Water, said: "It's indescribable. It was such a surprise when they offered the honour to me a couple of months back – I was genuinely and overwhelmingly thrilled."
Read more in This is Lecestershire.
Update (July 26): University of Leicester has posted a video of the ceremony:

Thanks to Yvonne Osthausen for the info.