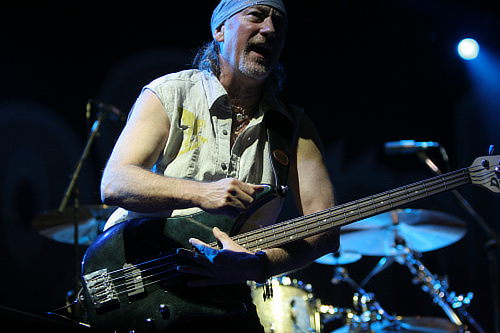 Roger Glover explains why he was absent from he latest leg of the tour:
Circumstances. You can't smell them, touch or see them, but we all have them. We sink or swim with them. Mine have been rather chaotic of late; the recent Deep Purple Mediterranean Tour not-so-neatly coincided with family commitments and I found myself in somewhat of a quandary – should I stay or should I go?
Continue reading on RogerGlover.com
Our sincerest congratulations to Roger, Myriam and Melody.