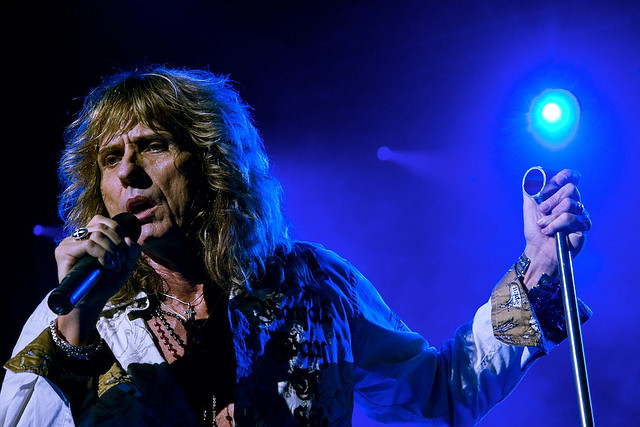 National Examiner has a very, ahem, entertaining interview with David Coverdale:
Forevermore is one hard rocking album, even more than its predecessor, Good to Be Bad. What's in the engine room these days?
The engine room is just a fuel for life in general. I think if you put a cord in my rear end, I could light up a significant community.
You became a U.S. citizen in 2007. What new things did you rediscover about America in the process that you appreciate?
There was an awful lot of stuff. Of course, I had to learn a great deal about its history, but being a history buff, anyway, as a student of history, it was fantastic. It's a great honor for me that I can maintain my British [citizenship] as well. So half and half, I don't know which half—maybe Manland, the theme park between my legs, is the American side.