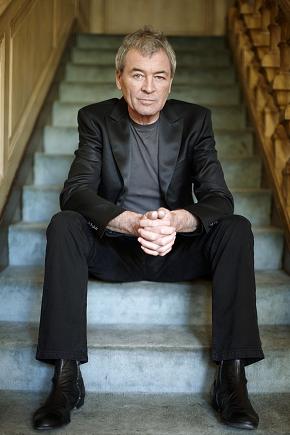 Bob Ruggiero of The Houston Press did an interview with Ian Gillan. There is some typically Gillan anecdotage besides the usual story behind his latest album:
The funniest thing was when we did the tour for House of Blue Light in the late '80s and somebody, without telling me or the rest of the band, decided to get a modern stage set. I mean, we don't mind having a screen behind, but this was like the deck of Star Trek or something. Anyway, I was appalled and it was a shock to me.

It was the opening night of the tour in Austin, so I went down to this fine joke shop. I bought about 20 plastic urinals and managed to attach them to the stage set all around, so it made it appear as if the whole stage was one giant washroom. I even stuck one on the front of Jon [Lord's] Hammond organ. And of course, the Texas girls in the old days were, uh, second to none!
Read it online at the Houston Press' Classic Rock Corner.
Thanks to Bob Ruggiero for the info.