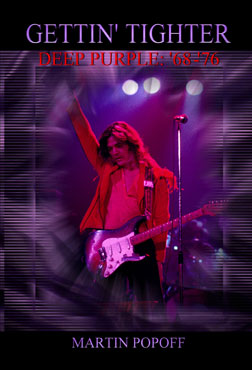 Martin Popoff has a new book published — Gettin' Tighter: Deep Purple '68 – '76. According to his press release, the book is 250 pages long and covers "every last recorded track throughout the band's celebrated albums from the '60s and '70s", "b-sides and key solo career moments" together with "previously never published photos by Rich Galbraith".
We don't have a copy (yet), so this is what we'll have to rely upon.
You can purchase the book directly from Martin's site.