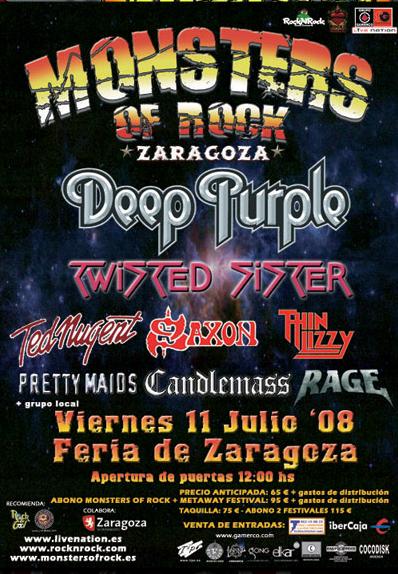 Deep Purple will headline the Monsters of Rock festival on July 11, 2008 in Zaragoza, Spain. Other bands on the bill include Twisted Sister, Ted Nugent, Saxon, Thin Lizzy, Pretty Maids, Candlemass and Rage.

The band is announced to return to Spain on September 13 this year to perform at the Big Twin Espana festival, an international annual biker meeting, convention and show, which is celebrating it's 25th anniversary.
Thanks to Miquel Fos Camarena for the info.