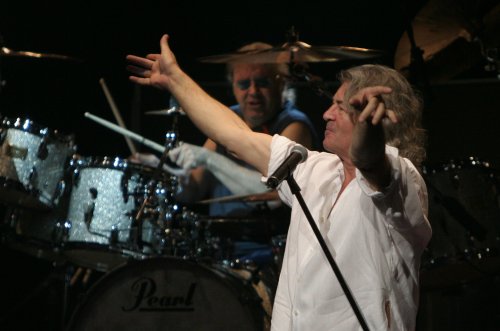 Ian Gillan's article about his experiences in Moscow Kremlin appeared today in online edition of The Sunday Times:
The Kremlin gig wasn't as straight as all that. The younger guys and more junior staff were all up on their feet, although they were looking nervously over at their bosses to see whether they could loosen their ties. It was as if they were asking, "How much fun are we allowed to have?"
When we met Medvedev he had this stupid grin on his face because he was meeting his favourite band. We had a nice chat but we didn't talk about politics. All of us in the band have such wildly different opinions on religion and politics that we never get into it.
Read the whole thing here.
Thanks to Blabbermouth.net for the info.