Trondheim, Norway. Saturday saw Jon Lord and his entourage move into the city's Nidaros cathedral in preparation for what looks like another Norwegian Jon Lord extravaganza.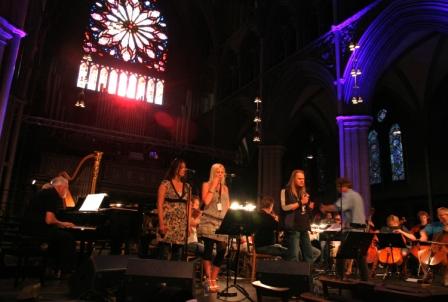 The show – which will be his second at the cathedral – will consist of pieces from his solo albums, performed by himself on piano, the Trondheim Soloists (a string orchestra) and singers Jorn Lande and Thor Inge Falch with Nathalie Lorichs and Nina Brovoll on backing vocals. The second half of the concert will also include a Norwegian children's choir.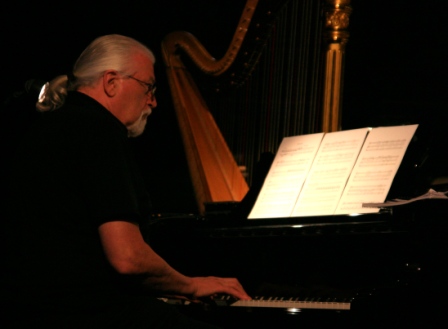 Saturday's rehearsals included the still-to-be-recorded 'From Darkness To Light' (a 25-minutes piece for string orchestra and children's choir), 'One from the Meadow' from Lord's 'Beyond The Notes' album and a stunning version of 'Pictured Within' with Jorn Lande on vocal (below).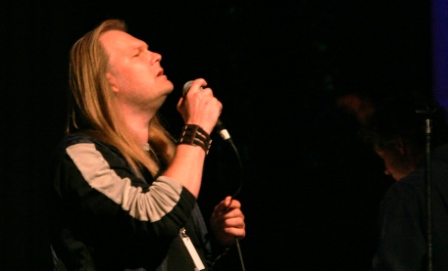 To add to the evening, Norwegian artist Anya has created a number of paintings inspired by Jon Lord's music. All ticket holders will at the show be presented with a full colour coffee table-sized book of Anya's work. The production costs were sponsored by local Trondheim businesses.
Outside the cathedral Jon Lord was surrounded by a group of very young female fans wanting autographs.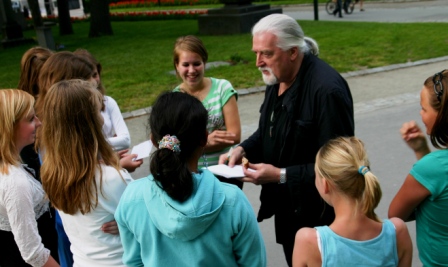 Jon Lord says he has recently rediscovered his love for the Hammond organ. He hopes to play it a lot more in the future and to this end he plans to write more musical pieces that cross over from rock to classical.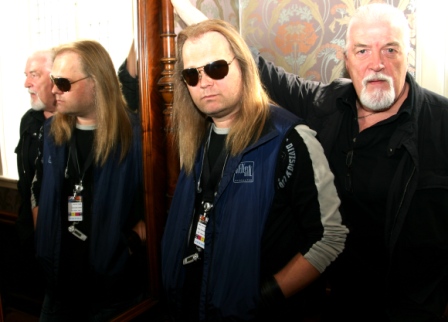 The Nidaros concert is part of this year's Norwegian Deep Purple Family Festival, sorry – Hell Music Festival, in the village of Hell outside Trondheim.
Saturday evening at the Hell Music Festival grounds saw Glenn Hughes perform a blistering 65-minutes set of all Purple songs plus two of his own songs; 'You got soul' and 'Soul mover'. The funky wailer was in top form and reassured the crowd that he'll be back in Norway over the summer.





Photos: Rasmus Heide
Also check out Christer Lorichs' excellent photos:
Jon Lord rehearsing at Nidaros.
Glenn Hughes at Hell Music festival 2007.