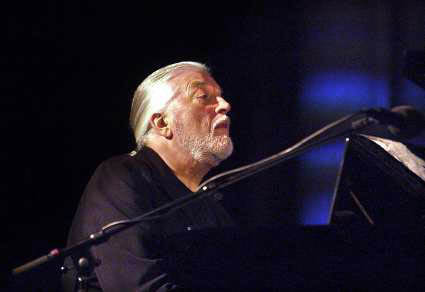 Norwegian singer Jorn Lande will join Jon Lord onstage at the Nidaros Cathedral in Trondheim, Norway next Sunday July 1.
A gifted vocalist with numerous projects in his own right, Jorn Lande was previously linked to the Purple family via Micky Moody and Bernie Marsden's The Snakes. See more at jornlande.com.
Jon Lord first performed at Trondheim's Nidaros cathedral in 2003. This year he will perform his own composition 'From Darkness To Light' and will be joined onstage by the Trondheim Soloists and two choirs.
The event is part of the Hell Music Festival and features Jon playing the organ and piano. It is probably also the first time he has shared a bill with Snoop Dogg … More info at hellmusicfestival.no.