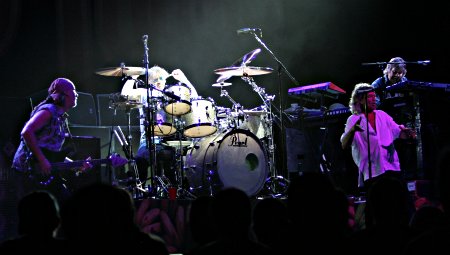 It looks like the band has developed a great relationship with French and Italian promoters. This November they will be returning to France for the fourth time in less than 12 months with an 11-date tour (plus another date in Belgium). A little bird told us recently that another tour of Italy might also be in the works. Now we have the first sign of it appearing in public sources: 3 dates in November have been published by the promoter BarleyArts on their website:
09.11.2007 DEEP PURPLE – Pordenone
10.11.2007 DEEP PURPLE – Mantova
12.11.2007 DEEP PURPLE – Varese
As usual, be sure to come back and check our tourdates list for any further developments.
Thanks to Samanta Ruiz for the info.