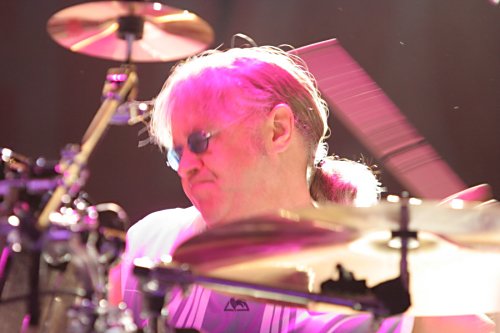 Ian Paice is doing a rare one off UK drum clinic on Friday March 2, 2007 at Tom's Music Venue, Treforest, Wales, UK, in support of the University of Glamorgan's new Cardiff School of Creative & Cultural Industries – dubbed the Atrium. Also on the bill will be former Stereophonics drummer Stuart Cable, Mick Chiplin from the Lost Prophets and Bob Richards of Man for a 'percussion workshop'. In addition this unique event will see a preview screening of Ian Gillan: Highway Star – A Journey In Rock.
Tom's music venue is hallowed ground in the Welsh music business as it's the club where Tom Jones was first discovered. For tickets call either 07817 055 625 (24 hr) or 01443 654189 or email: lgeorge@glam.ac.uk Tickets are also available direct to callers at Tom's live music venue, 71 Wood Rd, Treforest, Pontypridd, Wales, UK. Venue opens at 7.00pm Tuesday – Sunday.
Thanks to DPAS for the info.