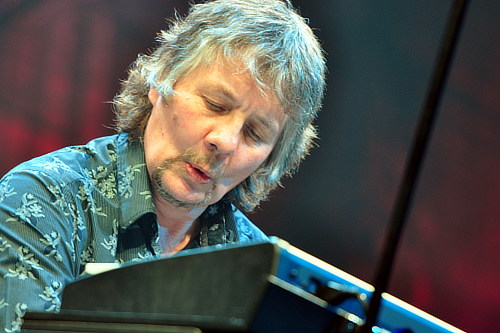 A local paper out of UK, The Hunts Post, reports that Don Airey is spearheading a campaign to save his local pub in Great Gransden, Cambridgeshire, as a live music venue. The pub used to host gigs regularly until 2018, when the new owners moved in. The business didn't survive the pandemic.
The current landlords have not re-opened The Crown and Cushion, which is a Grade II listed building. It is also situated in an area of conservation and has 'asset of community value' status.

An action group of residents called Open the Crown & Cushion, which Don is part of, have appealed to Huntingdon District Council (HDC) to enforce planning law and return their community asset back to the villagers.

In a letter addressed to the action group, HDC's chief planning officer said: "This remains an active case and we will continue to engage with the occupiers of the pub."

A spokesperson for the action group said: "The Crown and Cushion is the last pub in the village, where historically, there have been as many as six pubs.

"This makes the survival of pub even more critical. Local residents and the action group continue to fight for the survival of their precious public house.

"It is hoped, eventually, the pub will be able to open with a new landlord and change of ownership, or ownership may be assumed by the village community themselves."

Mr Airey, added: "There used to be regular Tuesday and Thursday music nights every week, the pub was packed and there were always well-known musicians, eager to play and create a very special atmosphere and great night out."
[Update Aug 6, 2023]: It looks like efforts to save the pub have been unsuccessful, and the building is now on sale.
Thanks to The Hunts Post, CambridgeshireLive, and Marcus Streets for the info.