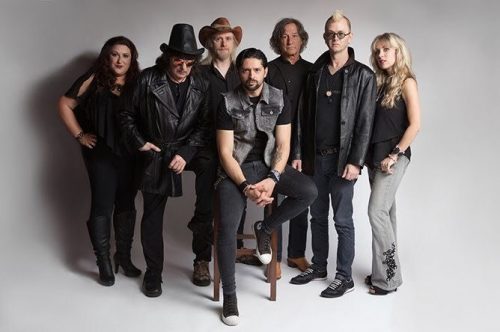 Jens Johansson, the keyboard player for the last incarnation of Rainbow, spoke to Blabbermouth on the future prospects of the band:
I don't know. You never know. At the moment, of course, with the pandemic, everything went completely right down to zero, all activities. I think he's back to doing some stuff with BLACKMORE'S NIGHT. To be honest, that's where his heart is. If he has to focus on one band, that would be the number one priority. I was always joking that BLACKMORE'S NIGHT was 'the' band and RAINBOW was his basement band. [Laughs] Like a project. Whenever we would do European gigs with RAINBOW, it was somehow that the gigs would be placed around when certain castles were unavailable. [Laughs] It was like, 'Sweden Rock has 40 to 50 thousand people.' They'd say, 'No, it's on the wrong weekend. This castle is available, so fuck Sweden Rock.' That was the attitude that BLACKMORE'S NIGHT is the priority, which I think is cute.
It was a lot of fun. But most people understood that this was a once-in-a-lifetime thing. Ritchie, he's a little bit like a cat: You never know what he's going to think. The next month he's 'No, I don't want to go out.' Then it's 'No, I don't want to go out. I want to go in.' You can't predict which way he's going.
Thanks to Blabbermouth for the info.