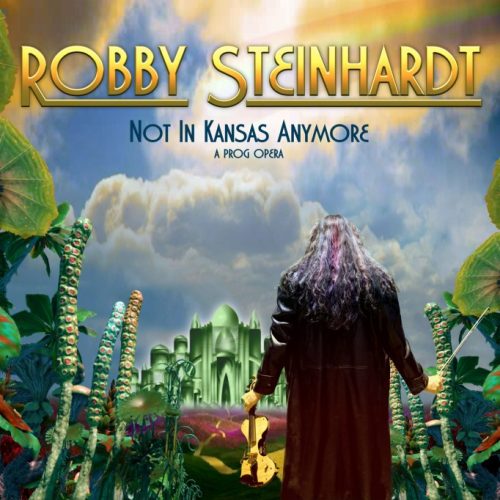 Steve Morse has been spotted among the musicians on the first solo album of violin player and a fellow Kansas alumnus Robby Steinhardt (albeit they never were in the band at the same time). The album is naturally called Not in Kansas Anymore and is touted as a prog opera. This Steinhardt's solo outing also proved out to be his last, as he died in July this year of acute pancreatitis, which apparently delayed the release until now.
Besides Steve and Steinhardt himself, musicians in the cast include Bobby Kimball on vocals; Ian Anderson on flute; Patrick Moraz and Chuck Leavell on keyboards; Rick Derringer, Pat Travers and Les Dudek on guitars; Billy Cobham on drums, and many, many others.
See also: review from The Prog Report.
The album can be ordered from the label.