In today edition of the semi-irregular Trainspotting addendum, we are proud to present you with two items.
First on the menu is a flowering garden plant called Celosia Caracas as its Deep Purple® cultivar.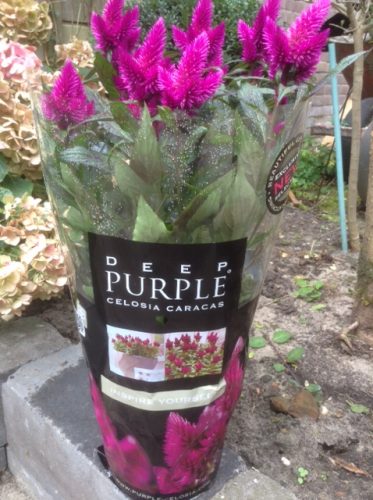 And then there is this: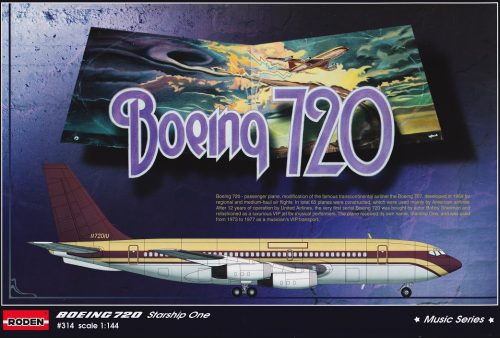 It's a DIY 1:144 scale model kit of Boeing 720 in Starship One livery.
From the manufacturer's website:
In 1973 famous former American actor and singer Bobby Sherman together with his manager Ward Sylvester, co-owners of artists agency Contemporary Entertainment, purchased the plane from United Airlines with the intent of converting it into a convenient and comfortable 'flying hotel' for effecting flights between cities and out of the country by various artists. The music industry during this period was at its peak – a considerable number of performers of all styles of music plied their trade on numerous tours of the territory of the USA, and without any particular financial drawbacks the considerable fees received by them for concerts at that time allowed them to rent the plane for fast and comfortable travel from city to city.
The plane was used by Deep Purple on their US tours in 1974 and 1975, and by led Zeppelin in 1973 and 1975, among other bands.
Both Deep Purple and Led Zeppelin logo decals are included. There is also an Elton John edition as well as another Zep one, called Caesar´s Chariot, used in 1977.
Thanks to Jeroen van Aken and Mike Eriksson (via Yvonne) for the info