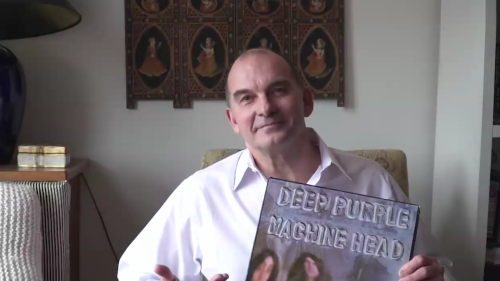 A dance performance, set to the music of Deep Purple is being staged in New York. Titled Fire in the Sky, this is a brainchild of choreographer Pascal Rioult:
The new work [Fire in the Sky], my first rock and roll piece, is set to the music of Deep Purple. This is the music that I danced to in the 70s in clubs, music that I really loved. The journey to becoming a professional dancer and choreographer and artistic director really started in those clubs.
Fire in the Sky is a life's work in dance. A nostalgic homage to the whimsy of youth, Fire in the Skye calls a life lived in constant motion. Set to Deep Purple's dynamic songs "Smoke on the Water" (1973), "Child in Time," (1970), "Lazy," (1972), and "Highway Star" (1972), the new performancecaptures the spirit of an artist fully realizing his craft.
You can check out the video announcement.
The performance will run at the Joyce Theater in New York City daily between Wednesday, May 31, and Sunday, June 4. Tickets can be booked via the theater's website.
Thanks to Nigel Young and BWW Dance World for the info.