English graphic artist Becky 'Cozy' Welton has produced a pair of very Purple sneakers for herself.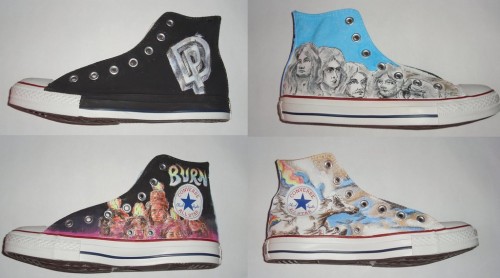 The sneakers are now on their way to New York for an audition for a Converse ad campaign. Yay!
Be sure to check out her other artwork, lots of it is Purple related, including the utterly hilarious Ritchie's Quest comic strip.
Thanks to Andrey Gusenkov (deep-purple.ru) for the info.